How are people handling sag in BikeCAD? I feel like this is a pain point for me in my design process.
I typically design the bike unsagged and check fit and geo with the fork sagged. My current workflow involves several steps and room for mistakes.
Lock the frame geometry
Change switch to "custom fork"
Adjust the sag
Look at the geo
undo the sag
unlock the frame geometry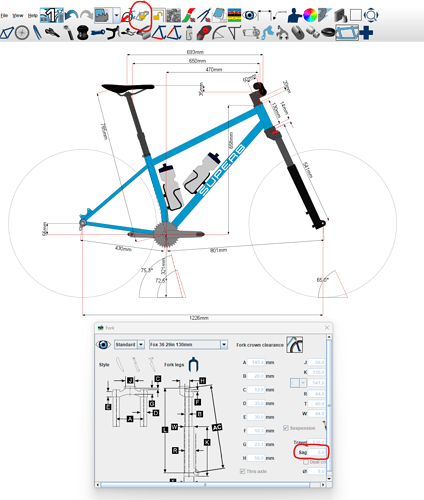 Is there an easier way of doing this?
I wish you could toggle the sag amount without having to have a "custom fork" and without having to toggle the "frame lock".
Is there possible to code the sag variable such that it is not a "permanent" geometry change or a fork parameter? It would be great if it would just toggle the geometry change.