It seems a good time now to share what would be my first ever "full" build, I am still deciding on the direction I want to take, but the gist is that it will be a Cargo bike.
Backstory:
I spent the last 30 days in Italy during which I visited some of my favorite bike places and one of those is Officine Recycle, I was following them since some time and while talking business Marco mentioned that he was able to take their DIY kit in a plane as checked luggage…
… Well, I ended up buying their kit and taking it home with me!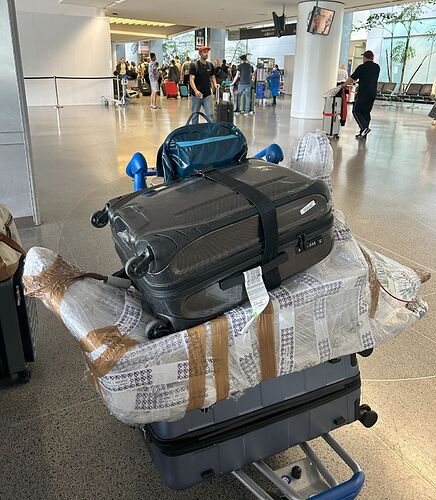 Turns out the jig I have can take a cargo bike with some minor adjustments, pretty stoked about that.
What I am now trying to decide is how to build the rear part of it, I was collecting some parts for a gravel bike, I am tempted to repurpose those but I am not sure it would be a good move.
What OR usually suggest is to repurpose an old bike, cut it up and weld it back, that would be the cheapest and fastest way to get on the road but so far I wasn't happy with the choices in FB Marketplace or CL and sure as hell I do not want to cut up some of my good frames


Unless any of you has a good steel option to propose? Maybe a broken frame hanging in your shop since too long?

I will also need to put this in a jig as the measurements that Officine Recycle gives are leaving out some important details (or maybe I have read them wrong)
I have got lots of thoughts to unload, trying to orderly put them out, more to come.