Hey forum friends!
I've been getting a lot of requests for custom forks from customers and as much as I love going to another builder in town and asking to use his fork blade bender, I think it's time to make one of my own. I am likely going to be accused of over-engineering this, a fact which I proudly own, but I'm hoping to make something that will work well for my lifetime and can be adapted to my changing needs.
The design is missing a few things (fasteners in spots, means of attachment to a table, etc), but the overall idea is there. The die is CNC'd out of 6061 and the lever/clamp arms will be laser cut from 1/4" steel. The roller is currently modeled as a phenolic one from McMaster, but I might switch it back to the Polyurethane version other folks have used. It's designed around a 225mm (~9") radius, but that's pretty flexible.
The arm pivots on a bushings that are press fit in the die. I need to think a bit more about how to secure the arms without overly preloading the bushing.
I'd love to hear if folks think this design is sound or if people with more experience have ideas of features they'd implement differently.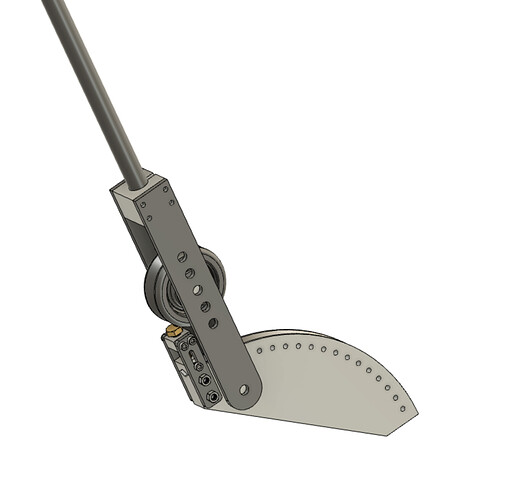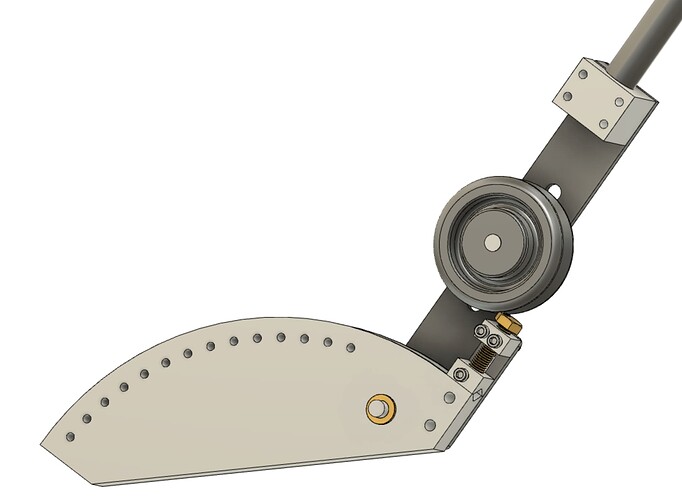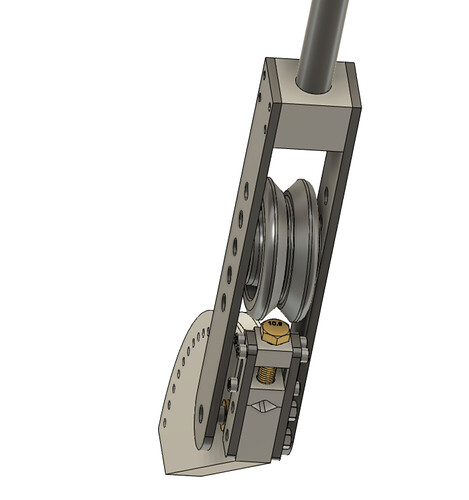 Prior art: