Someone needs to tell me this is a bad idea.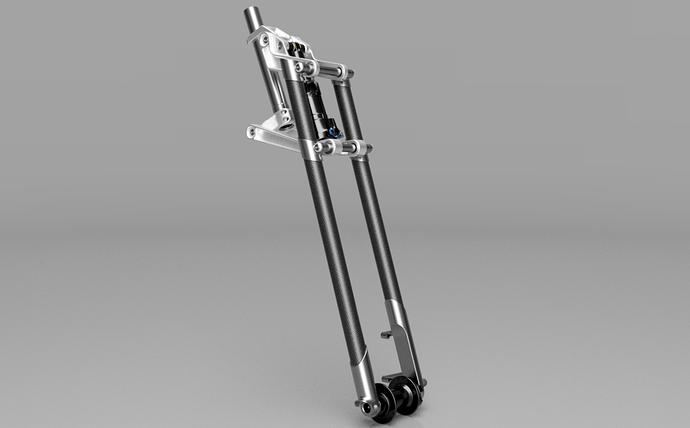 I don't know why I became obsessed with this idea the last week or two, but it's probably my ADHD. I've always thought it would be cool to revive an old Girvin fork and give it some modern standards such as thru axles and disc brakes with compatibility for 29er tires. I had never really given too much thought because I figured it would be too much money to invest in a simple project. Then after looking at it and seeing all the steel bikes with carbon seat masts/seatposts, I realized that could be a way to make the fork legs. I could fillet braze all the fork leg fittings quite easily and then just bond in the carbon fiber tubes. The other bits and pieces would be machined, but they are relatively small and if you are clever, can be made with minimal machining.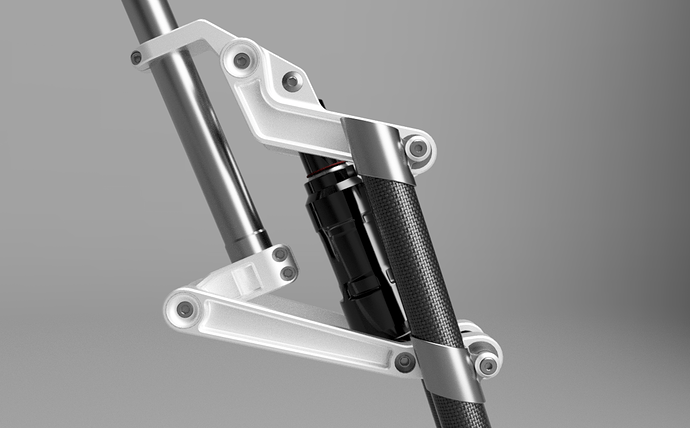 Honestly, I doubt I'll find the time or money to make this a reality, but if anyone wants to take this on, I'll give you all the design files I have.
The other fun part about making something like this would be that you can anodize all the alloy parts.