Hi everyone. I have burned through a couple down tubes at the bottom bracket / seat tube / down tube junction. Both down tubes were .7 mm wall and my first time trying to tig tubes that thin.
I am wondering if there is a best practices or sequence that can produce successful results at this difficult spot.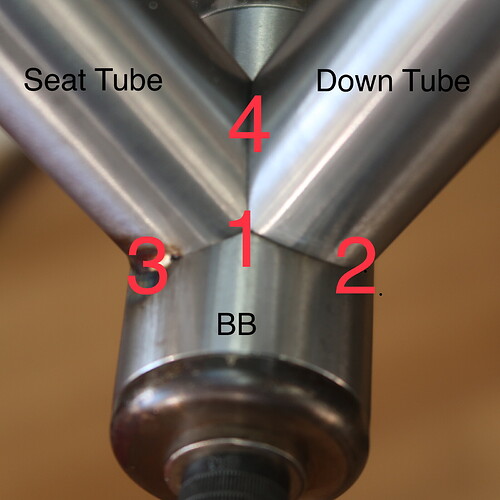 Do you start at 1 and move outwards?