I am trying to design a rim brake road bike to clear 700x30mm tires (690mm diameter). Does anyone have any practical experience locating the bridge height?
The information is scarce because the last time rims brakes were produced, 700x28 was considered the biggest size
In my situation, Dimension A = -11mm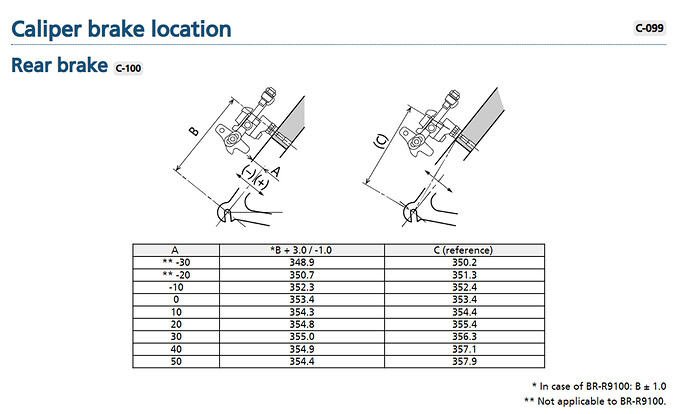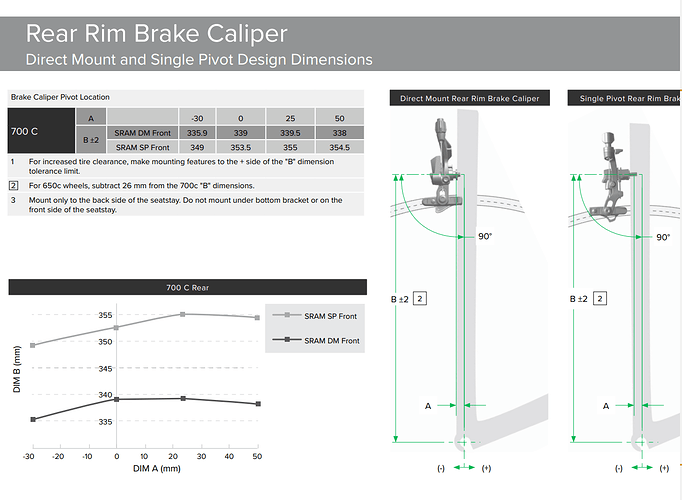 Shimano: 352mm
SRAM: 353mm
But SRAM and Shimano brakes only clear 700x28. For 700x30 (690mm diameter) putting the bridge at this location pretty much hits the tire: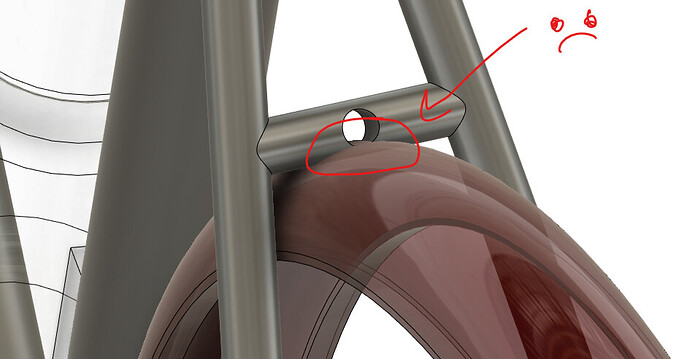 Note: The CAD shown is a 700x30 + 6mm of clearance. So technically the tire won't rub the bridge, but I would not call it safe.
Questions:
Is the location the documentation calls out for the caliper with the pads in the middle of the brake arms?
Would bumping the bridge up 5mm (358mm) go out of range of adjustment?
Does anyone have any experience locating the bridge to clear bigger tires?
Bonus Questions: Calipers that clear 700x30?
Are there any mid reach (<50mm) calipers that can take 30mm tires? The only brake I could find that officially clears 700x30 are the Cane Creek eeBrakes.
Are there other brakes out there?
Are there any unofficial 700x30 clearance brakes?
Thanks everyone, let's make rim brakes great again.