Inspired by @Brad in his thread 30-day TIG joirney
and all the good advice I found there, I thought I would work to improve my welds before diving into my next project.
1-1/4" x 0.035" 4130. No filler.
Run A: 110A, 1.0 PPS, 15% peak, 30% background.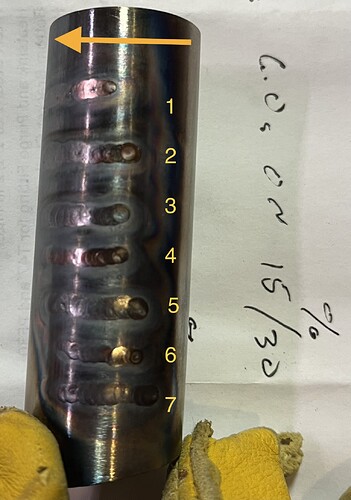 Run B: 110A, 1.0 PPS, 20% peak, 40% background.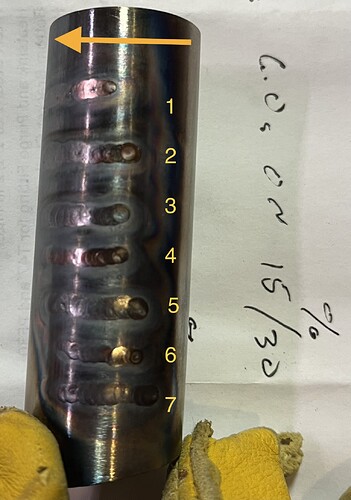 Fairly happy with the consistency since I've done zero welding in over a month. The first few of run A were rough, but I think they grew more consistant.
Run B2 I think I got the heat too high to start it. Otherwise I feel the size consistency looks good, but I see a lot of pits.
Feel free to throw any advice, siggestions, or [sarcastic] comments.