Hello everyone
As of recently I spent too much time thinking about how a composite frame would actually be easier to build at home for most people, compared to a steel bike.
The fixture table can be a flat sheet of MDF with a bunch of 3D printed brackets, no weld distortion, tubes can easily be shaped with a file and a dremel, most expensive tool that is really required is a vacuum pump, and ideally a curing oven, but as the temperature requirements are low, there are easy ways to make something. Heck - I cured my first frame in a decommissioned freezer, that i heated with with a bunch of incandescent light bulbs.
I think the biggest hurdles are a lack of information, and availability of nice tube sets. With this forum we can easily solve the first point. And to address the second I was thinking about designing a nice tube set myself.
Started on a parametric design for a gravel/road bike in CAD. This is where I'm at right now: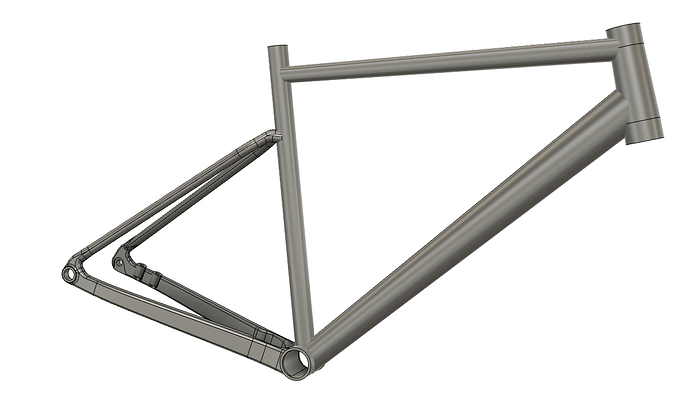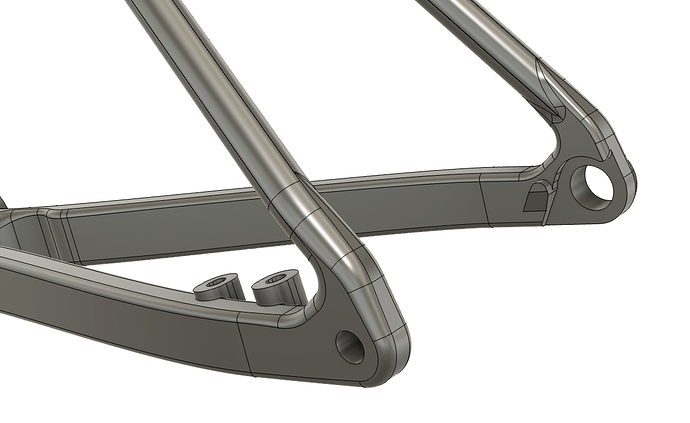 tubeset with forged dropouts and upper seat stay to seat tube connector-thingy
UDH hanger
flat mount brake interface
Lower headset can accommodate 1 1/8" integral or 1.5" traditional cups, and would match the diameter of the crown on a futura gravel fork
PF30 bb
What is your opinion? Any interest? What would you like to change? What standards would you build it around (seat tube diameter? cable routing? tire width and clearance? Bottom bracket standard?